Halal Restaurants
Eat More Restaurant and Cafe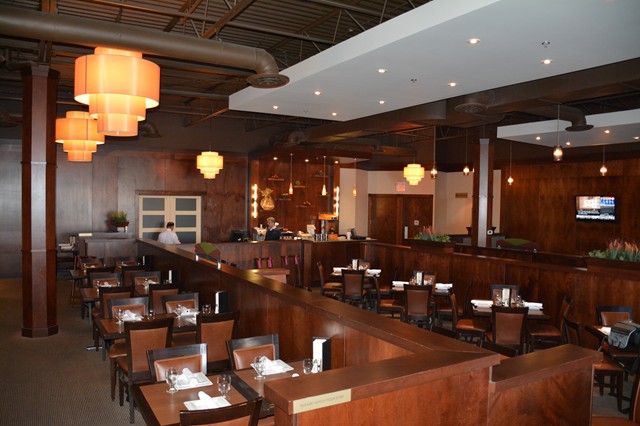 Everything we offer is meticulously prepared from the finest natural, & local sourced ingridients.We belive in Quality food. Making our customers happy with memorable and delicious food is what matters the most. We think of the people that come to eat at Eat More as our extended family, deserving the very best care and service, thats why we prepare sophisticated meals at reasonable prices so you can enjoy fine gourmet food as if you were in the comfort of your own home. Lunch , dinner, cafe or business meeting we have the perfect place for you and your clients. The Eat More restaurant was made to exploit the changing nourishment inclines in Canada. Pakistani restaurants in Toronto as numerous Canadian urban communities are exploiting the fame of South Asian cooking, society, and music and given the quick pace of the world today, clients can require some serious energy to unwind in and have a more easy approach to feasting to Pakistani nourishment, Toronto was just in need of this. Pakistani food is a refined mix of different provincial cooking conventions of South Asia. Pakistani cooking is known for its abundance and flavor. The Middle Eastern, Iranian, Afghan and Indian foods have had the most impact on Pakistani food. The combination Mughlai food is the most prominent cooking found in most Pakistani restaurants. Inside Pakistan, food fluctuates significantly from area to locale, reflecting the nation's ethnic and social assorted qualities. Sustenance from the eastern areas of Punjab and Sindh are like one another and can be very prepared and fiery, which is normal for the kinds of the South Asian area. Nourishment in different parts of Pakistan, especially Balochistan, Azad Kashmir, Gilgit-Baltistan, Khyber Pakhtunkhwa, and the Federally Administered Tribal Areas likewise hold unique tastes focused around different provincial impacts.
Address:
Eat More Restaurant and Cafe
Driving Directions
Contact:
Menu:
Online Order:
Daily Specials:
Discount Coupons:
Eat More Restaurant and Cafe Reviews and Rating
Featured entries are placed at main page, top-most in categories, cuisine and location sections. Select the appropriate option from below if you want to make this a featured entry.
Currently, no coupon available.
Order Online information missing. Waiting restaurant owner to add.
Special Offers, coupons are missing. Waiting restaurant owner to submit.